HPSP Handicap Skeet Championship
NSSA Registered Skeet Event
HPSP Handicap Skeet Championship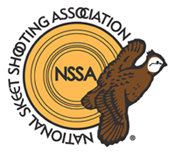 This is our monthly registered skeet shoot. 100 targets with shooter choosing the gauge they want to shoot. Scores are handicapped by gauge and class to 100. Winner gets possession of the HPSP 2019 Handicap Champion traveling trophy until the next monthly shoot.
New shooters welcome. NSSA or NSCA membership required. Free complimentary NSSA membership available at sign in for shooters who have not previously been a member of NSSA or NSCA. Regular paid membership also available at sign in.
Click Here for Program and Handicap Schedule.
12:30 Registration and 1:00 Shoot Time
Return to full list >>